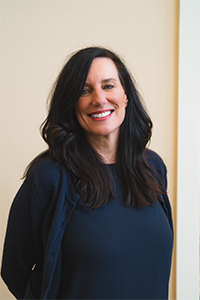 Allison Jenkins, LCSW
Allison began her career at the Red Cross, working on a federal grant as a victims advocate for adults who suffered from domestic violence to prepare them to testify in court. While working for the Red Cross it became apparent to Allison that she would need to further her education to be able to adequately help the people she was treating. In Graduate School at the University of Utah one of her Professors thought she would work well with children. "She told me that my energy and outlook would be a great fit for working with kids. After the first week, I knew that this was the population for me." Her focus of practice in Graduate School and Post Grad work was centered on children ages 5-17 with a range of diagnosis such as ASD, Depression, Anxiety and Mood Disorders. She has worked in RTC, Day Treatment, outpatient therapy and inpatient at UNI (University of Utah). She has also volunteered at the Refugee Center to assist refugees acclimate to the United States as well as teaching citizenship classes and grounding skills for PTSD.
"I think that my entire life has lead me to be a social worker. My mother is an animal rights activist so I was going to protests at the age of 10. My Grandfather was an advocate for troubled youth by starting an organization to assist with getting them off of the streets and into boxing through the Golden Gloves.  Allison went to the University of Utah for her undergraduate degree in 2002. She Graduated from the University of Utah with her Masters in Social Work in 2008. "Working with children is such an amazing honor. They are so resilient and full of hope. My favorite part of my career is when families start to communicate again with one another and get vulnerable".
Allison also works at Primary Children's Hospital helping families who have lost children to trauma and illness. She resides in Draper, Utah and is very close to her family.