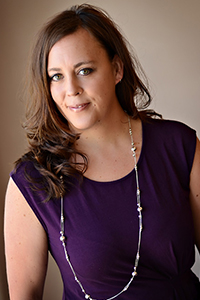 Kristi Camomile, LCMHC
Kristi Camomile, LCMHC, is a kind and generous therapist who has been working in residential care (with Youth Care) for over 15 years. She has worn many hats in that time including: working as a residential coach/supervisor, utilization review (insurance authorizations/reviews), and as a therapist. Kristi specializes in working with clients struggling with self-destructive crisis behaviors. She enjoys complex/multiple diagnoses, including those with emerging personality disorder traits, addiction, and trauma.
"I believe that the mental health field chose me. Form the time I was in 10thgrade I knew that this is what I wanted to do. I love working in a facility where I have the opportunity to interact with many different types of clients. Our clients would say that I am like the house mom. With that said, I do have a nurturing side, but I also strongly believe in change. I hold firm to the belief that clients and families want to get better and that it is my job not to do the work for them but to offer support along the way. I truly feel as though I was given a gift. That gift has also gotten me through some of the most difficult times in my life. My favorite quote is: 'Be the change you wish to see in the world.' I definitely take this to heart and believe that change begins once you allow it to."
Kristi is a true DBT champion who regularly blends expressive art therapy, systemic theory, sand tray, and emotion focused interventions with skill training/building. She has been recognized by her colleagues for "walking the line between being challenging and providing unconditional positive regard" and having a "therapeutic trick up her sleeve."
Kristi graduated from Ricks College with an associate's degree in social work and the University of Utah with her bachelor's degree in sociology. She later earned a master's degree in mental health counseling from University of Phoenix. She has been trained in DBT, addiction interventions, CBT, sand tray, and served as Youth Care's DBT specialist for many years.
As the oldest child in a large family, Kristi's maternal instincts come naturally. She is dedicated to her husband and 4 stepdaughters. They love spending time together with their dog Scout. Kristi is also very close to her own siblings. She describes her sisters as her "best friends" and "always has some type of project that she is working on." As a Utah native, she has learned to love the outdoors and tries to take full advantage of camping and recreational opportunities whenever she can.