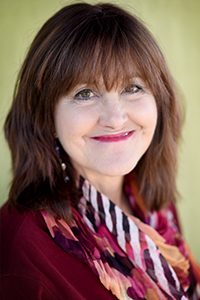 Melinda White PhD, LCSW
Melinda is happy to be a primary therapist at Youth Care with a great team. She has been involved in Social Work since 2006. Degrees include bachelor degrees in computer science, communication, and Doctoral and Master's Degrees in Social Work from the University of Utah. She has studied self-injury and the associated psychopathology of borderline personality disorder for nearly 15 years. Her doctoral dissertation was an examination of mother-daughter dyads and adolescent self-injury. She is trained in DBT Foundational Training (Dialectical Behavior Therapy). She is formally trained to work with trauma utilizing EMDR (Eye Movement Desensitization and Reprocessing). She alsos emphasize mind-body awareness and mindfulness in clinical settings.
Her theoretical orientation is based on the biosocial model, which is the theoretical underpinning for DBT.
"Clinical work with adolescents is THE most exciting time to promote individual growth that can effect big change in a child's life trajectory. I think we (clinicians) come to this work for a reason: life has taught me that we all have innate potential for healing and wellness. The right environment removes barriers and promotes organic growth; residential care provides just that environment. I especially enjoy working with kids who struggle with emotion dysregulation, often with its attendant relationship, behavioral, and identity dysregulation."
She has presented her research to clinicians at UMHCA Conference, (Utah Mental Health Clinicians Association), the Conference on Suicide Prevention at Utah Valley University, and will be presenting at the (SSWR) Society for Social Work Research in Washington DC in January 2018.
She is a member of the LGBT Affirmative Therapists Guild of Utah, the National Society for Social Work Research, and the National Association of Social Workers. She has taught Social Work (substance abuse, mental health, and family work) at the University of Utah and Salt Lake Community College.
Outside of work, she loves being with her family, being outdoors, playing classical piano, and being with her furry friend Blossom, who is a Wheaton Terrier.