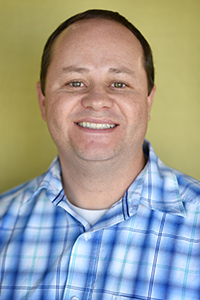 Tyler Young, LCMHC
Tyler Young, LCMHC, is a genuine and caring therapist with 10 years of experience working with adolescents in residential care. He specializes in working with kids on the autism spectrum and teens who struggle with substance abuse, trauma, strained family relationships, anxiety, depression, self-harm, and suicidal ideation.
"I love working with teenagers and feel one of my strengths is building relationship and rapport with clients and helping them to be more responsible, improve family relations and increase self-esteem."
Tyler is a behavior specialist with training and certifications in CBT, DBT and trauma focused CBT. He also believes in a strength-based approach using exposure therapy and family systems modalities of therapy to maximize therapeutic gains in treatment.
As a Utah native, Tyler earned his undergraduate degree in psychology from Southern Utah University. He went on to graduate school at Gonzaga University where he earned a master's degree in clinical counseling. Tyler is described as "a great group leader" and recognized for seeing the positive and strengths of his clients.
When not at work, Tyler loves spending time with his wife and three children. He is an avid sports fan who enjoys playing golf, reading and playing video games.